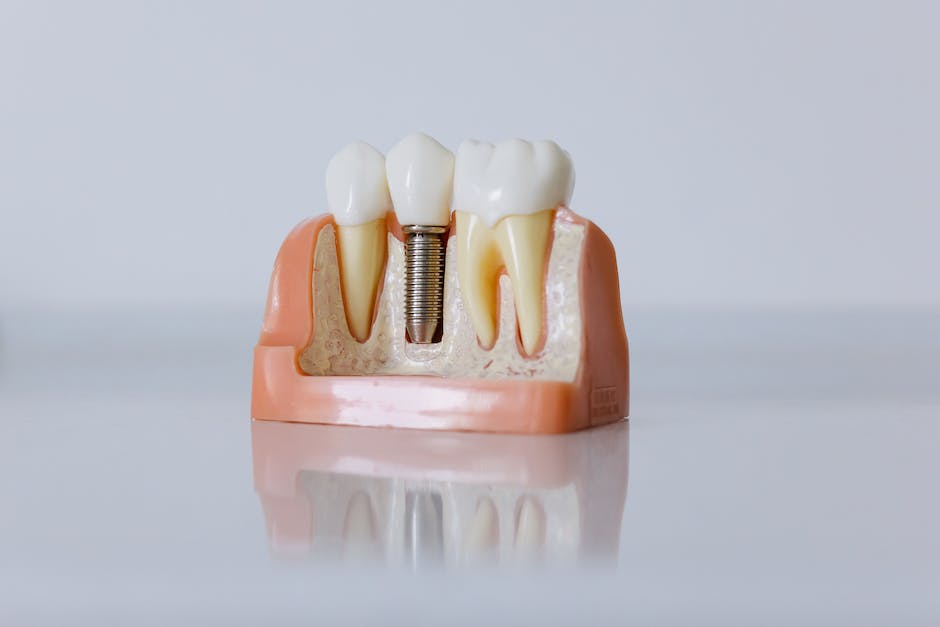 20 Nov

Understanding Dental Implants: A Comprehensive Guide for Tooth Replacement

Have you stopped smiling in an effort to hide your missing teeth? Even one missing tooth can have a major impact on your oral health. Your teeth could shift, leading to an issue with your bite.

Your risk of tooth decay and gum disease could also increase. Before that happens, consider tooth replacement with dental implants.

What are dental implants, and how can they benefit your oral health? Read on to learn more!
What Are Dental Implants?
Dental implants are a restorative dentistry option. They're designed to replace your missing tooth roots. They have a high success rate (above 97% for 10 years).
The implants are small posts (usually made of titanium) that are surgically placed into your jawbone under the gums. Once they're secure, your dentist can mount a replacement tooth onto the post. The implant ensures security and a stable foundation for the dental crown.
Titanium is able to fuse with your bone through a process called osseointegration. This ensures the implant is firmly anchored into place. As a result, it's able to function like a natural tooth root.
If you're looking for a durable, reliable tooth replacement option, dental implants are ideal. They can help you avoid the instability and discomfort associated with dentures.
A dental implant involves three components: the implant, the abutment, and the crown.
The implant integrates into your jawbone and looks like a metal screw.
The abutment is the connector that's placed over the implant. It holds and supports the crown.
The crown is a prosthetic tooth, usually made of porcelain, and will look like a natural tooth.
If you're missing teeth, dental implants can restore your smile and improve your oral hygiene. They offer a natural-looking, durable option. Replacing missing teeth with dental implants can enhance the appearance and functionality of your smile. 
Ideal Patients
Dental implants are ideal for anyone with good overall dental health who is missing one or more teeth. However, you'll need to have good enough health to undergo surgery to be considered an ideal candidate.
Certain health conditions can make you ineligible for this procedure, including:
Metabolic bone disease
Heavy smoking
Active cancer treatment
Uncontrolled diabetes
Blood clotting disorders
Talk to your dentist before scheduling your procedure. They'll determine if you're an ideal candidate for surgery. If not, they can recommend alternative treatment options. 
Benefits
Dental implants offer more benefits than alternatives like removable dentures. Here are a few benefits you'll experience if you choose this tooth replacement option.
Natural Appearance
One of the top benefits of dental implants is their appearance and functionality. The implant will act as an artificial tooth root. The crown will mimic the feel and appearance of your natural teeth.
They're also more comfortable than alternative treatment options. You can restore your smile with a natural-looking restoration option. No one will realize there's an implant among your existing teeth.
Since an implant mimics your natural teeth, it can also preserve your speech patterns. Otherwise, a missing tooth will cause a hole in your smile. The gap can change how air passes through your mouth when you speak.
Prevent Bone Loss
After losing a tooth, your jawbone will no longer receive the stimulation it needs. It may break down and reabsorb some of your bone tissue. Bone loss can occur within six months of losing a tooth.
Since it's drilled into your jawbone, a dental implant can provide stimulation. They can lower the rate of bone resorption.
Otherwise, jawbone loss can cause the shape of your face to change, leading to:
Bite misalignment
A sunken appearance
Sagging skin
Collapsed cheeks
A dental implant can help you avoid these changes.
Durability
Dental implants are the gold standard for replacing missing teeth. A titanium implant can last longer than alternatives. About 94% of dental implants last 15 years.
In comparison, dental bridges usually need replacement every five to 15 years. Complete dentures usually last an average of 10.1 years.
The Procedure
Your oral surgeon can walk you through the procedure process before you receive your implant. Here are a few steps you can expect.
Evaluation
Your dentist will first evaluate your gums, teeth, and jawbone. They'll confirm your jawbone is healthy enough to maintain the implant. They also need to confirm you don't have periodontal disease.
Placement
Your oral surgeon will cut into your gums to expose your jawbone. They'll drill a hole deep into the bone to place the implant post.
It can take time before your permanent replacement crown is ready. You can place a removable, temporary denture over the hole during this period.
You may feel some swelling or discomfort for a few days. That's normal. Talk to your dentist about aftercare steps to minimize these symptoms.
Osseointegration
Once the implant is placed, it can take two to six months for osseointegration to occur. During this period, new bone will grow around the screw.
Your natural jawbone will strengthen to hold the implant in place. This ensures the implant can function like an artificial tooth root.
Abutment
Once the area heals, your dentist can place the abutment over the implant. Your gum tissue will contour around the abutment. After it's placed, your gums may need a few weeks to heal.
Tooth Placement
After your gums heal, your dentist can attach a crown to the abutment. Let your dentist know if you experience:
Severe pain
Bleeding
Discomfort
Uncomfortable or uneven bite
Swelling
Your replacement tooth should look and feel natural. Make sure you maintain good oral health by brushing and flossing daily. Schedule routine check-ups with your dentist to avoid complications.
Discuss Implants for Tooth Replacement Today
Leaving a gap in your smile could compromise your oral health. Instead, talk to your dentist about tooth replacement with dental implants. They can restore your smile, improving its appearance and functionality in the process.
Our team at McIlwain Dental Specialists has over 40 years of dental experience. We make your oral health a priority. We're here to answer any question you may have about dental implants.
Our dentists will create a customized dental care treatment plan that fits your needs. Contact us to book your next appointment.