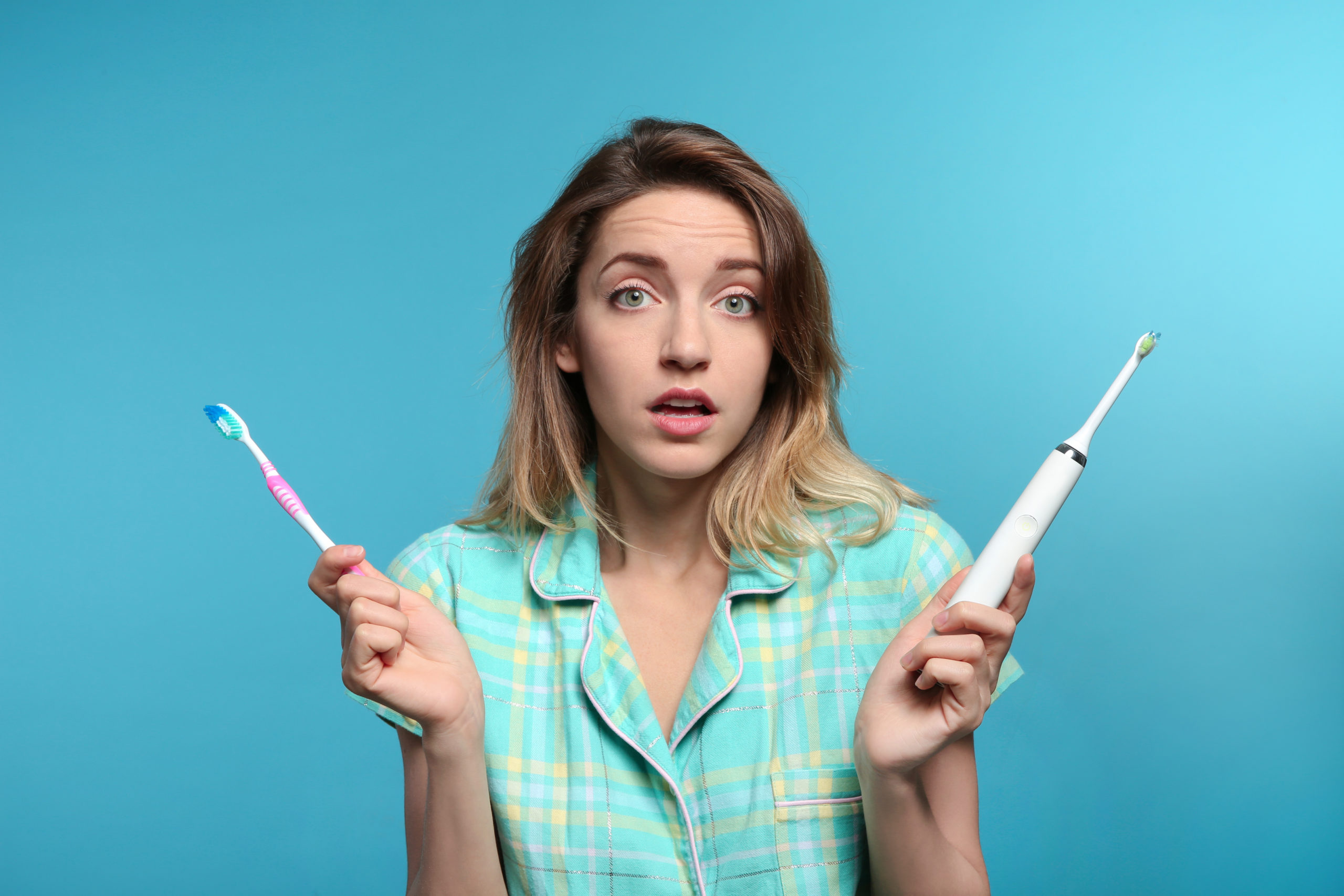 15 Feb

Sonicare vs. Oral-B: Which Is Better?

Ford or Chevy? Pepsi or Coke? Most of the time when it comes to choices between two different companies' offerings, it is a matter of personal preference. When it comes to the best choice for dental care maintenance supplies (especially electric toothbrushes), the two most common brands are Oral B and Sonicare. Both companies produce useful tools for helping you keep your teeth and gums clean and although they produce similar results they achieve these results in different ways.

Many reputable studies have shown the measurable benefits of the use of an electric toothbrush over using a traditional toothbrush when brushing your teeth. With that in mind, we're going to explain the difference between how the Oral B electric toothbrush works differently than a Sonicare electric toothbrush.

The Oral B electric toothbrush utilizes a rounded head that operates with a triple movement attack on food and plaque: oscillation, pulsation and rotation. The small brushes on the rounded heads operate in unison to unleash a multitude of cleaning methods on your teeth and gums all at once. With the all twisting, turning, vibrating and pulsating that the Oral B has to offer, it's easy to see how electric toothbrushes are so much better at cleaning your teeth and removing plaque than a generic manual toothbrush.

Another excellent product that achieves great results but in a different manner is the Sonicare line of electric toothbrushes. With an elongated oval-shaped brush head and the power of pulsation, the Sonicare toothbrush cleans multiple teeth at once using a speedy side-to-side motion instead of the oscillation that is employed by the Oral B.

Whether you prefer the oscillating heads of the Oral B products or the more traditional oval shaped side-to-side heads of the Sonicare line, we can't recommend the benefits of using an electric toothbrush enough. Both offer greater cleaning and oral health than a standard non-mechanical toothbrush, backed up by statistics in global studies and based on the experience of your friends here at McIlwain Dental. If you have any questions about the benefits of electric toothbrushes, don't hesitate to ask us next time we see each other, or feel free to give us a call!