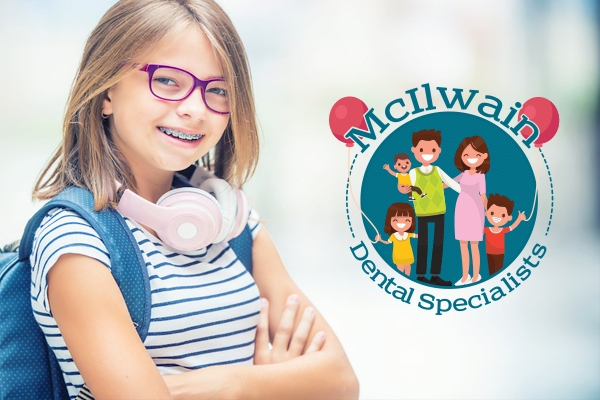 01 Jul

Navigating Early Orthodontics for Your Child

Knowing whether your child will need any orthodontic treatment at an early age can be a real head-scratcher for some parents. After all, deciding when it's time to start dental visits and general professional care definitely won't be the same as knowing whether or not they'll need some more extensive adjustments.
Starting Off On The Right… Tooth?
According to Nemours, children should come in for their first orthodontic visit around seven years old, as this is when their permanent teeth will start making their way in. While each child may need braces at a different age, 7-years-old is typically when you can start to see whether or not braces are on the pearly-white horizon.
Comfort is our priority
We understand that no matter your age, going to the orthodontist can be a source of discomfort. But we want you to know that, here at McIlwain Dental Specialists, your child's comfort is our priority!
Dr. Matt Ahrens and his friendly staff are experienced in early orthodontics and dedicated to creating a safe environment for any child who is nervous about getting their braces.
Not only do we create a fun experience for kids of all ages during their treatments, but our advanced dental technology makes treatment a breeze. We have 3D digital scanning, as well as a 3D printer for in-house retainers, which means we can guarantee your child the best in customized treatments!
Caring for Your Child is Worth A Smile
So, if you're thinking it's time to check in on your child's orthodontic needs, schedule an appointment with McIlwain Dental Specialists! You can contact us today at our South Tampa pediatric dentistry location (813) 879-8097 or Wesley Chapel pediatric dentistry office (813) 991-9893.
We look forward to getting to know your child and answering any other questions you may have.