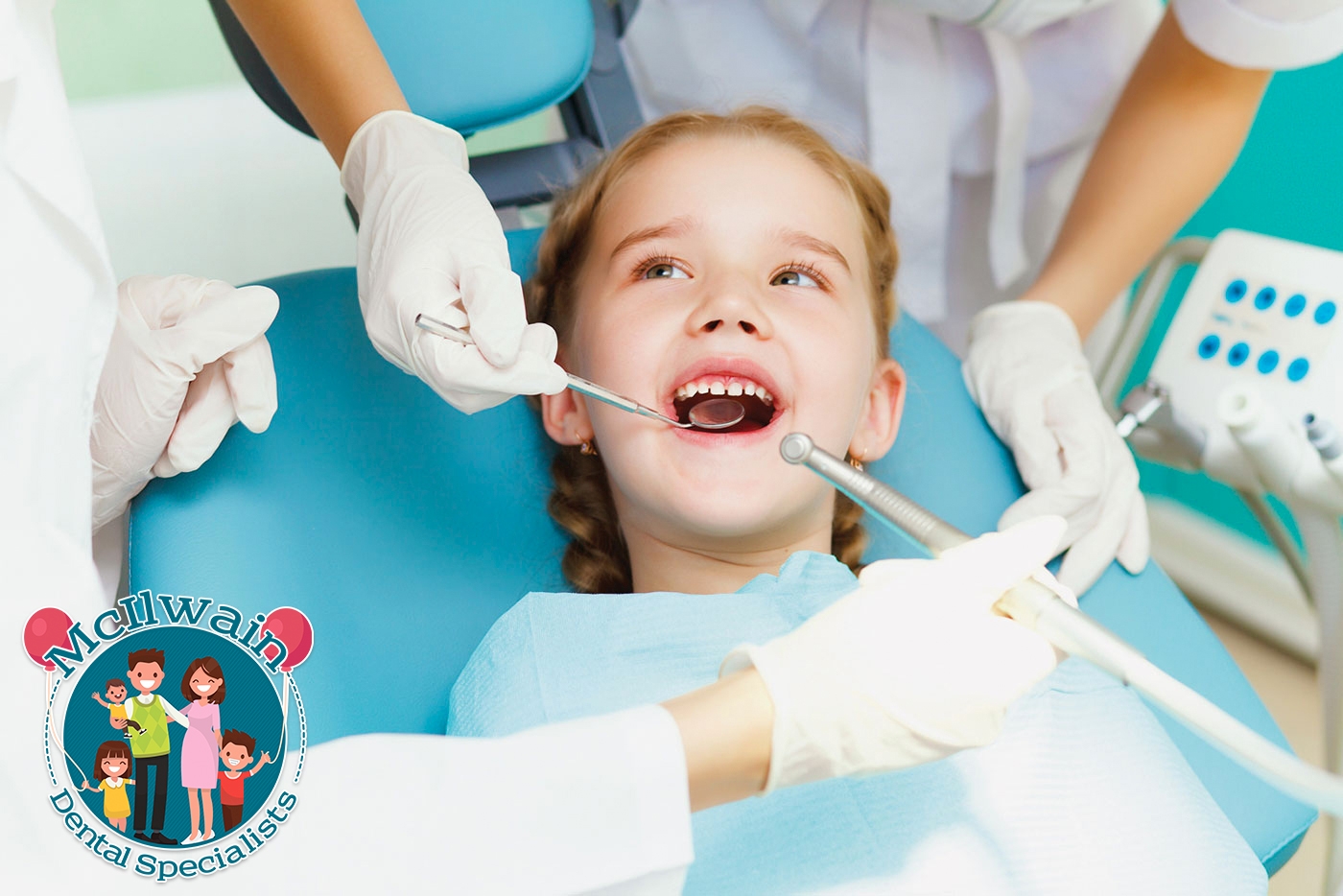 18 Jan

How early should I start regular dental visits for my child?

It may be surprising to hear, however most pediatricians, along with the American Academy of Pediatric Dentistry (AAPD) recommend that a child should see a pediatric dentist the moment their first tooth appears, or around their first birthday. This information may come as a shock to many because according to a survey commissioned by Delta Dental Plans Association, most children don't visit their family dentist until well after two years old!

Although one year old may seem too young, there are good reasons to support the importance of getting your child to the dentist within six months of the presentation of their first tooth.
Starting Good Habits
It is important to establish good dental hygiene early on, in order to continue healthy habits throughout your life. Taking your child to the dentist once they cut their first tooth will not only desensitize your infant to the uncomfortable nature of these visits, but it will also be a fantastic refresher for parents to learn (or re-learn) the tricks of the trade, and how best to take care of those tiny pearly whites. Parents can expect a refresher on brushing techniques, to help your little ones along, as well as get the added bonus of free, age appropriate, toothbrushes and toothpaste for the little ones.
Making Sure All is Well
Again, this topic might be more suited for the parents' peace of mind, rather than your infant's, but early dental visits will make sure that everything is coming in okay and on time. Parents have enough to worry about – so it helps to see a professional early on to make sure the palate is forming properly and that the teeth look good and strong. An early visit to the pediatric dentist could also help determine whether your child may be suffering from any previously undiscovered reflux or dental issues.
It's essential to get into the dentist as early as possible to make sure everything is growing like it should, and to help your child learn early on that dental hygiene is an important part of living a healthy life. And remember, the best way to ensure your children learn any lesson is to be a good role model yourself. Let them see that you care about your teeth, and your little ones will likely follow suit!
When you see that first or second tooth coming in, contact McIlwain & Chiaramonte Dentistry & Ahrens Orthodontics for a pediatric dental evaluation at our South Tampa pediatric dentistry location(813) 879-8097 or Wesley Chapel pediatric dentistry office (813) 991-9893. We look forward to getting to know your children and watching them grow.