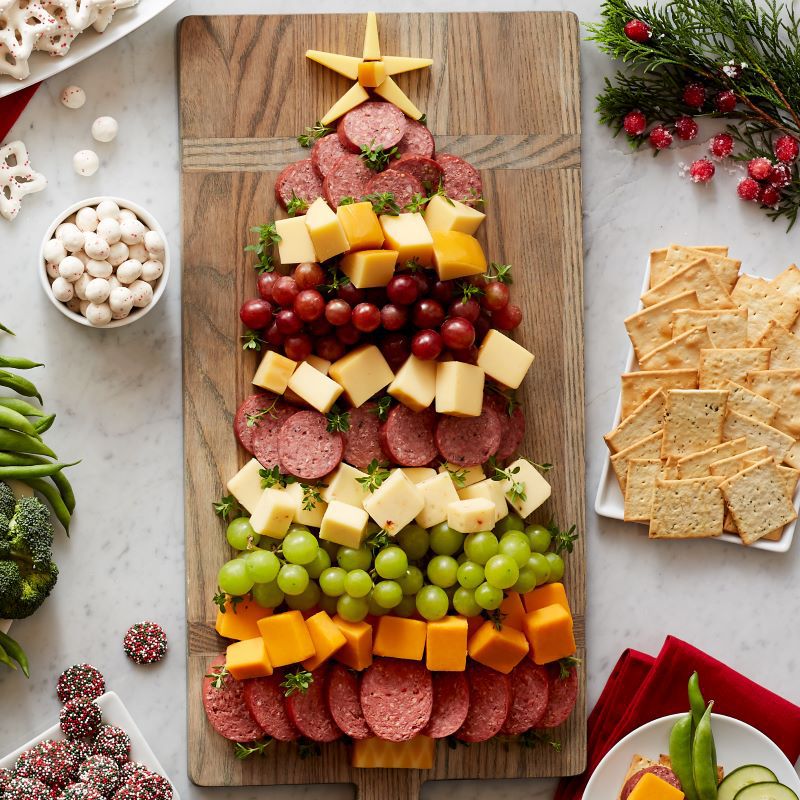 20 Nov

Christmas Food Ideas that Won't Damage Teeth

If you've stepped into your local big retail store in the last few weeks, you know we're headed for the Christmas season, full speed ahead.  If you're trying to think of delicious holiday snack ideas that are healthier options but still treats for your taste buds, then please let your friends here at McIlwain Dental Specialists offer up a few choices that are yummy to eat but good for the health of your teeth!

Milk and cookies is a favorite snack for Santa, and of course, for most kids and adults as well.  A few cookies make for an alright snack (in moderation, of course!) but finishing them up with a nice tall glass of milk makes for a calcium enriched treat for your teeth as well.  If you're going to indulge in a few cookies for Christmas, don't forget to enjoy them with milk!

Another dairy delight is in the form of a key component to any charcuterie plate–cheese!  Another tasty dose of holiday food chock full of calcium, fats and proteins, cheese is not only delicious but a healthy alternative to some of the other holiday food options you may see on the table this year.

If dairy isn't really your thing, due to choice or dietary restrictions, think about some chestnuts (or almonds, or pecans or walnuts for that matter) roasting on an open fire and get in on those mixed nuts!  Almonds make for an excellent source of protein and calcium while still being low in fat and sugar, so grab a handful of your favorite nuts and enjoy their crunchy goodness guilt-free!

These are just a few ideas to help you give a little gift to your teeth and promote a healthier and happier holiday season.  So from all of us here at McIlwain Dental Specialists, we're wishing you a Merry Christmas, Happy Holidays and Happy New Year!