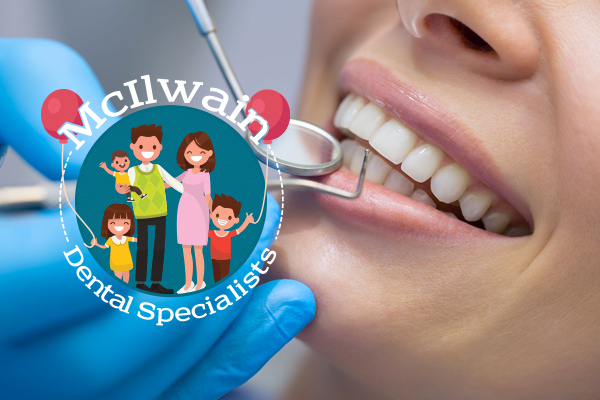 22 Jul

Protecting Your Health Through Dental Care

Going to the dentist can feel like such a chore, and we understand that it's not usually your idea of fun.

"Do I really have to go to the dentist every six months?" you might wonder. "I mean, I brush my teeth every day, anyway."

Ah, but most chores are usually necessary for one reason or another, right? And visiting your dentist isn't just a means of keeping your teeth clean and pearly white — it's actually a means of caring for your overall long-term well-being.

Here's how:

According to the United States Centers for Disease Control and Prevention, one of the most common chronic diseases in the country is that of tooth decay — more widely known as the presence of cavities.

By age 34, the CDC says, more than 80% of people have had at least one cavity.

And while most people might think of a cavity as a quick fix and, thus, nothing to break a sweat over, cavities and poor oral hygiene have actually been linked to the development of other chronic diseases.

In fact, some studies point to tooth decay, as well as periodontal disease, as two of the biggest threats to a person's health.
Periodontal Disease and Its Impact on Your Health
Periodontal disease, according to the American Academy of Periodontology, is "an inflammatory disease that affects the soft and hard structures that support the teeth."
And you most likely have already heard of its earliest stage: gingivitis.
When gingivitis is not taken care of properly, it can progress to periodontal disease — or periodontitis — which can ravage not only the gum's tissues but the bone structures and teeth within the jaw. But it doesn't stop there.
Research is showing that adults with periodontal disease who have lost five or more teeth by the age of 65 are more likely to suffer from diseases such as diabetes, osteoporosis, and Alzheimer's.
Further, "[Periodontitis] is likely to cause [a] 19% increase in the risk of cardiovascular disease" in patients under the age of 65, according to some studies, and up to 44% among those over 65.
In effect, periodontal care should be a priority for patients of all ages.
Prevention and Protection
Maintaining your oral hygiene is easy, we promise! Simply brush, floss, rinse, repeat and visit your dentist every six months.
"During an examination, your gums are evaluated for periodontal disease," the American Dental Association explains. "The dentist looks at many things,  including the color and firmness of the gums."
In terms of at-home care, always be sure to floss thoroughly, brush for approximately two minutes with a fluoride-based toothpaste, and be mindful of your daily dietary habits.
And if you or your loved ones have any other dental concerns or questions, be sure to contact us to schedule an appointment today! Here at McIlwain Dental Specialists, healthy smiles are for all ages and, with 40 years of dental excellence, you'll find the service, expertise, and excellence you are looking for when it comes to routine dental care.